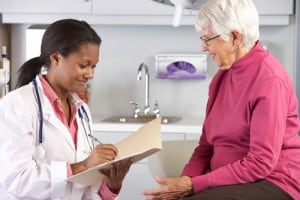 In the medical answering service field, cost efficiency is of the utmost importance. Although answering services are not often the first cost-cutting measure that come to mind, they can make a significant impact on the bottom line of any medical practice. Believe it or not, it is possible to both save yourself time and money, while still providing your patients with the responsiveness and care that they've come to expect from your practice.
Our medical answering service is secure and 100% HIPAA compliant and we provide excellent patient care and customer service with professional staff. From routine appointment scheduling calls to "code blue" emergency response, we have handled medical calls of all types and levels of urgency.
When choosing a medical answering service it is important to seek a company with exceptional accountability and reliability. At Elation Answering Service, our agents are trained to be dedicated listeners, responsible note takers and vigilant protocol followers. Instead of leaving everything on your own shoulders and having to be responsible for seeing all of your patients and answering all of your phone calls, you can provide higher quality patient care by allowing a medical answering service to attend to your patients' non-medical needs.