The Elation Difference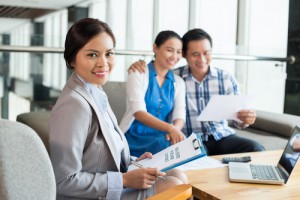 We are the best telephone answering service, offering high-quality service to clients across the country. We have clients in a variety of industries because our exceptional dedication to customer care, responsiveness and attention to detail enables us to hand calls, resolves problems and close sales better than any competitor in the industry. We serve a variety of high-touch, data-sensitive industries including medical, dental, legal, finance and more. Your patients, clients and customers are in good hands with Elation Answering Service. Our agents work around the clock to ensure that each call is answered in a timely and professional fashion.
Elation Answering Service provides a state-of-the-art solution to eliminate the hassle typically associated with on call services. We tailor our programs to your needs—from customizing message delivery by users and their preferred device to creating unique escalation procedures across multiple user groups. Our systems offer trip redundancy and all contacts are handled within our secure facilities so you can be sure of 100% quality and security control.
When you partner with Elation Answering Service, your telephone answering service will be exceptional. Some of our service's benefits are listed here:
Customized to deliver every message according to each user's preferred device—pager, Blackberry, iPhone and many others.
Provide you the ability to manage, in real time, updates to schedules, users, contact information and escalation procedures.
Offer detailed documentation of all calls so users can view a history of interactions prior to responding to a contact request.
Highly reliable and backed by our 24/7 answering service—including escalation support for your critical path issues